Fall is the peak deer related car accident season in Pennsylvania. While November is the worst month for these accidents, October isn't far behind, and September is when the increase begins. But why are there so many deer related collisions in Fall? The answer is threefold: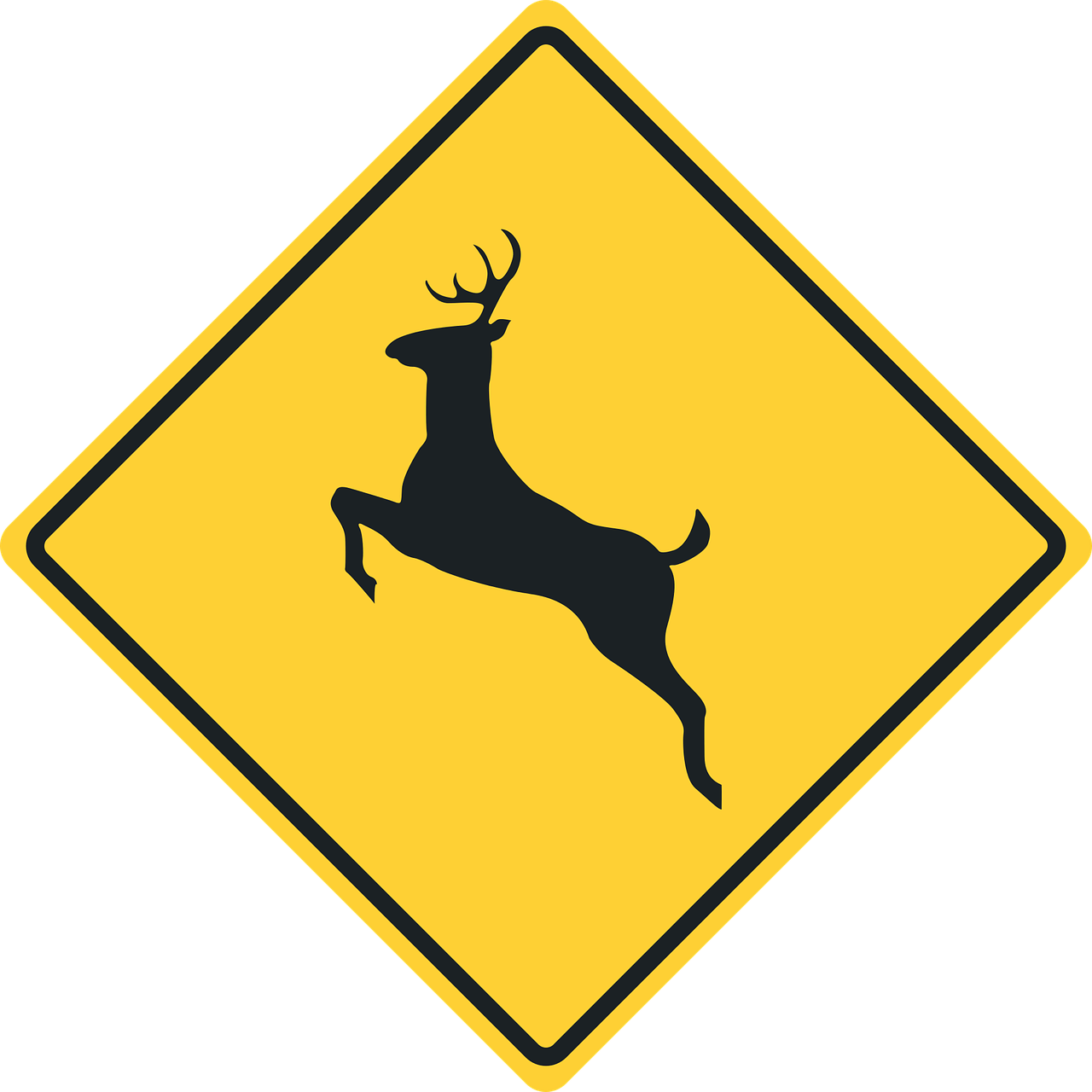 Fall is deer hunting season, so deer are more likely to run into traffic while escaping from hunters.
Fall is also deer mating season, so deer are chasing each other — into traffic — while looking for mates.
Daylight savings ends November 3rd, meaning more drivers will be on the roads at dawn and dusk — the peak hours for deer activity.
Pennsylvania Ranks #3 in the Country for most Likely Place for a Deer Car Accident
Unfortunately for Pennsylvanians — and for the deer — our state is the third most likely place for you to hit a deer in the United States. The only two states which rank higher for likelihood of a deer collision are West Virginia and Montana, ranked #1 and #2 respectively.
According to statistics gathered by auto insurer State Farm, in Pennsylvania you have a 1/63 chance of colliding with a deer while driving. That's roughly a 1.6% chance which, despite how it sounds, is pretty high considering the national average is only a 0.6% chance. But at least we're not ranked #1, right?
Pennsylvania Ranks #1 in Projected Collisions with Deer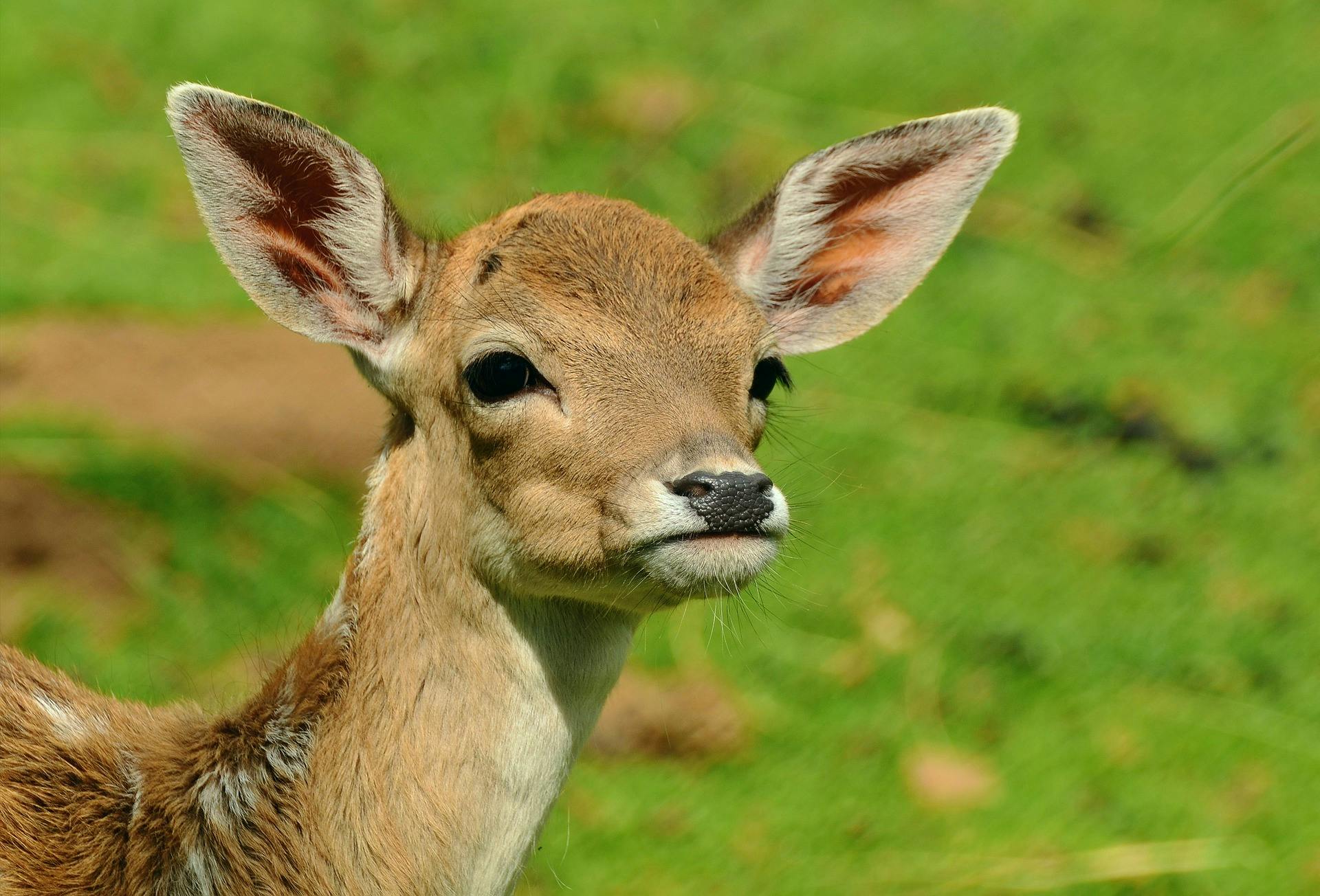 Despite ranking third for likelihood to be involved in a collision with a deer, Pennsylvania actually ranks first for most projected collisions with deer. This is due to the fact that Pennsylvania has a much higher population than either West Virginia or Montana. You may be more likely to hit a deer in those states, but Pennsylvania has a population of about 8x larger than West Virginia and 12x larger than Montana. In fact, the city of Philadelphia alone has a higher population than the state of Montana.
And all those deer related car accidents make Pennsylvania also rank #1 in insurance losses due to animals. For three years in a row, Pennsylvania has topped this leaderboard, with incidents involving deer unsurprisingly making up the vast majority of these losses.
Deer Car Accident Repair Costs
So if deer related collisions are so common in Pennsylvania, you're probably wondering what the damages of such a collision are going to cost you. According to the State Farm statistics from earlier, the average deer related collision repair costs $4,341.
However, depending on the speed of your vehicle, the type of vehicle, and how the deer impacts, prices can range from a few hundred dollars up to $15,000. For example, hitting a deer at 55mph is going to cause more damage than at 25mph, hitting a deer with a sedan may cause more damage than with a truck, and hitting a deer with a direct impact will cause more damage than not.
What to do if you are Going to hit a Deer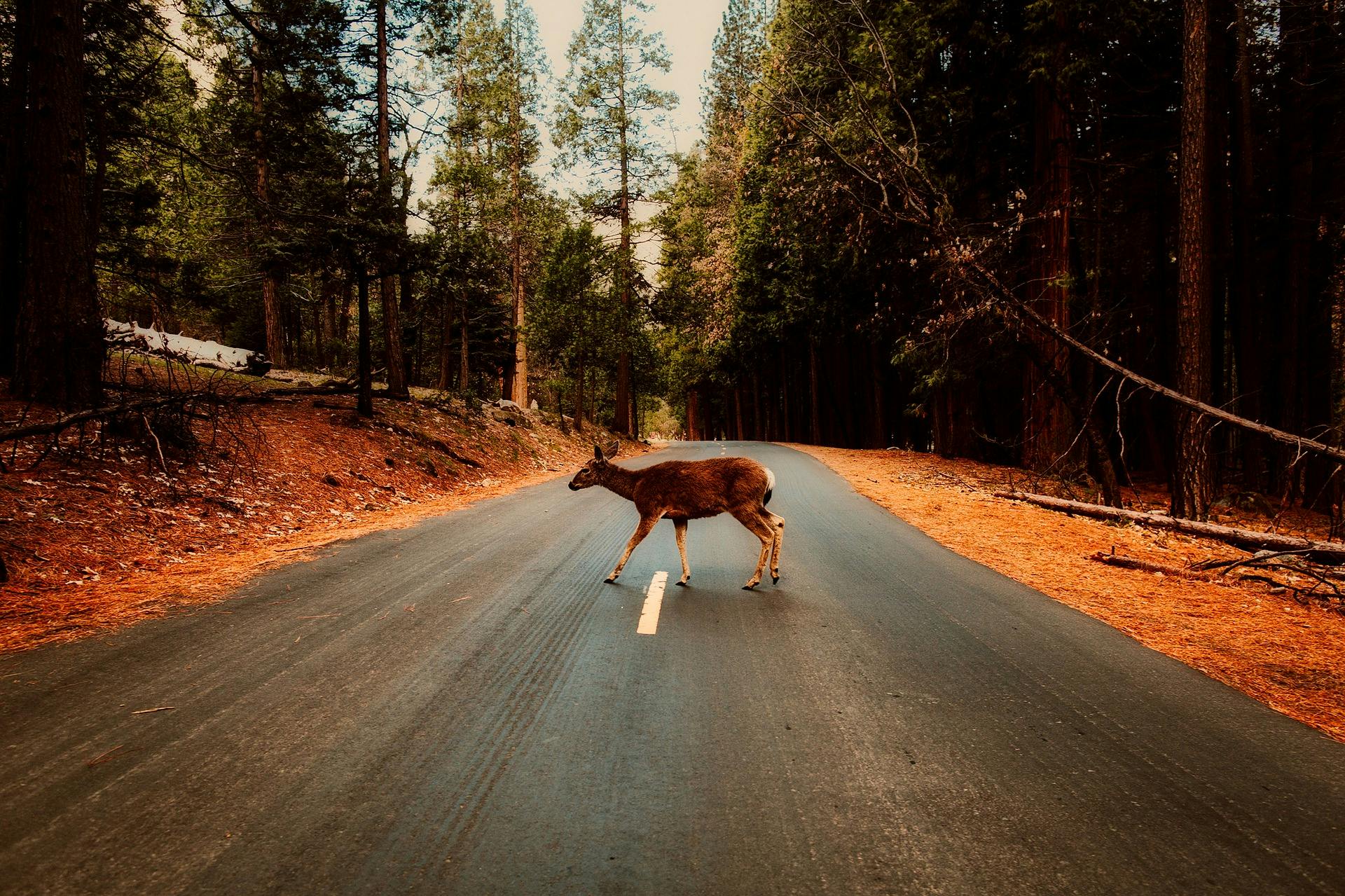 Hitting a deer obviously isn't an ideal situation for any driver, but did you know that's exactly what you're supposed to do when put in that situation? According to PennDOT, if your vehicle is on a collision course with a deer you should not attempt to swerve out of the way. There are two main reasons for this:
An impact with a deer will be much less severe than an impact with another vehicle or a fixed object such as a telephone pole.
If you continue on your path, there's still a decent chance the deer will move at the last second — swerving may cause you to hit a deer which otherwise would have gotten out of the way.
It's also suggested that in order to reduce the force of the impact you take your foot off the gas pedal, but do not hit the brakes. Removing your foot from the gas will only reduce your speed slightly, but is a far safer option than braking. When you hit the brakes, the front of your car lowers which can cause the deer to go over the hood and into the windshield — especially in vehicles lower to the ground.
Conclusion
A car accident involving a deer is pretty common in Pennsylvania year-round, but they tend to spike in the Fall months — especially November. While it's unfortunate that our state ranks #3 in deer collision likelihood and #1 in projected number of deer collisions, that also means local auto body repair shops have a lot of experience with repairing deer collision related damage. And if you're ever put into a position where you're going to collide with a deer, remember PennDOT's safety tips: Don't swerve, don't brake, do take your foot off the gas.
Fix it with Zingani Collision
Since 1996 Zingani Collision has been repairing damaged vehicles in Delaware County — prime deer territory. Whether you've been involved in a collision with a deer, or a non-deer related accident, our team of auto body technicians can make your vehicle look and feel like new. We also provide towing services if your vehicle is too damaged to drive to our shop. Contact Zingani Collision today for your free repair estimate.