For Frank Zingani, auto body repair is the family business. Frank is a second generation body shop owner, and he has 40 years experience in vehicle collision repair. Frank established Zingani Collision in Aston in 1996 with the mission of providing top-notch auto body repair and exceptional customer service.
For the last 20 years, Frank and his team have been taking the stress out of auto body repair for their loyal customers. The Zingani Collision team specializes in making your damaged vehicle look and feel like new. Frank and his team of experienced auto body technicians will treat like you family, and they will take care of your vehicle like they take care of their own.
Meet Frank Zingani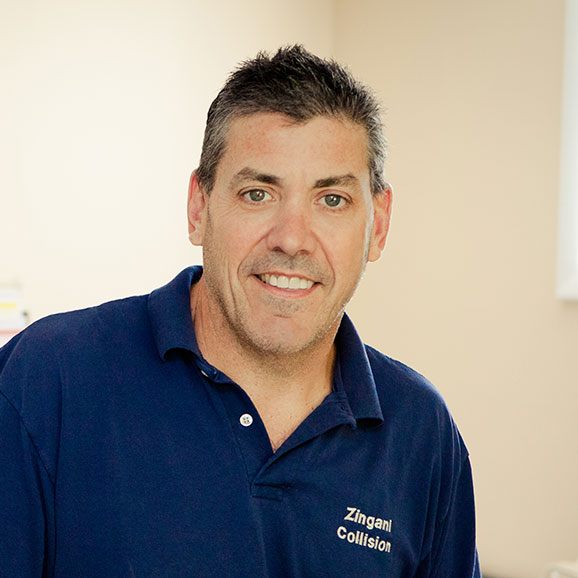 Frank Zingani was born in Springfield, PA and attended Cardinal O'Hara High School in Marple, graduating in 1986. He started working in his father's shop at age 10, where he began developing a life-long fascination with cars and car repair. He currently lives in East Goshen with his four children.
Frank opened Zingani Collision in 1996 with a mission to offer the most convenient and reliable auto repair in the area. Quality and customer satisfaction are at the heart of this family–owned and –operated business. The Zingani name is synonymous with quality and customer satisfaction in Delaware County, and Frank's reputation is unsurpassed in the area. His own son, Frankie, now works in the business as well.
When Frank is not busy at the shop, he enjoys coaching CYO Football and fishing with his family. A classic car enthusiast, Frank's dream car is a 1950s Corvette.