After a car accident, you may be tempted to continue driving your car as if nothing happened. The damages might seem minor to you and if the car still runs, you probably think it's just fine. However, it's crucial to take your car to an auto body repair shop after a collision to have it inspected and repaired by professionals. Let's discuss why driving a damaged vehicle is a bad choice with potentially detrimental consequences.
Why You Shouldn't Drive a Damaged Vehicle
There are several reasons driving a damaged vehicle is not only dangerous but costly and irresponsible. No matter how short a distance you are driving or how great the car may seem to be running, there could be serious repercussions and potentially invisible damages that an untrained person will not be able to identify.
Worsened Damage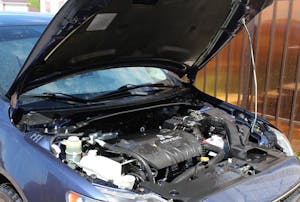 If your car was in an accident, that damage will be exacerbated by continued use without repairs. No matter how minor the impact was, collisions have significant effects on the internal and external functions of your vehicle. This damage will be even pricier to fix down the line, so it's best to fix it while it's fresh. Not only will the costs be higher, but you could also be putting your life and other's lives at risk. Damaged cars are more likely to malfunction and cause accidents, and your vehicle will be less able to protect you in the case of another collision.
Long Run Costs
In addition to costs due to repairs, your car's resale value plummets if you don't take care of collision damage. If you'd like to sell your car eventually, it's crucial to take proper care of it by having repairs done when necessary, and by professional technicians—not yourself. Also, if you are required by your insurance company to use their payout for repairs and you choose to forgo them, this will lead to a fraud charge, costing you more than just money.
Comply with Regulations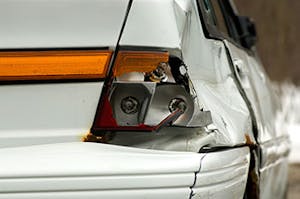 Lastly, you need to be aware of how damages will impact your state inspections as well as the ability to follow traffic laws. During a state inspection, your car will be thoroughly examined and tested to be sure it meets high standards for road safety. Forgoing repairs will lead to a failure of these inspections and force you to go through another examination. This will delay renewing your registration and cause a major headache that could easily be avoided. Following traffic laws could be impacted by damages such as broken headlights, cracked windshields, impaired doors, faulty steering, and more. This will lead to possible accidents as well as traffic violation tickets.
What Should I Do after an Accident?
So, what steps should you take after an accident? You need to take proper safety measures, collect evidence, and identify an auto body repair shop to fix your vehicle's damage.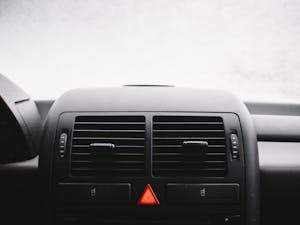 Safety Measures—After a collision, pull over to a safe spot off the road that is out of the way of traffic. Be sure to put your hazards on so other drivers take notice of you. Then, identify your location by looking for landmarks, street signs, or mile markers, or use your phone's GPS. Contact the police in order to have them write up an accident report and bring medical services to the scene.
Collect Evidence—For insurance purposes, collect as much evidence from the scene as possible. Exchange information with the other driver involved, take photos of the damage, and record eye witness accounts of how the accident occurred.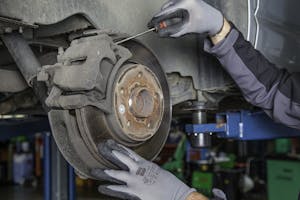 Find an Auto Body Shop—Once your safety and well-being are taken care of, it's time to get repairs done as quickly as possible. You need to locate a trusted auto body repair shop to have professionals inspect the vehicle for all damages, perform the necessary repairs, and get you back on the road safely.
How Do I Find a Reputable Auto Body Shop?
Finding the right shop can be tricky, so follow these important steps.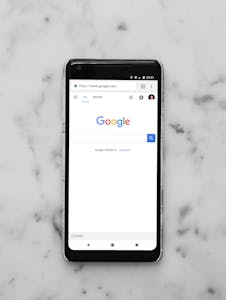 Research—Conduct research by searching online for shops near you and get suggestions from family and friends. Look at online reviews, their rating with the Better Business Bureau, and take note of the best shops you find.
Verify Reputation—Once you identify a few shops, verify their reputation by requesting proof of their certifications as well as asking for their references and contacting them with questions about their experiences.
Estimates—It's best to get multiple estimates, which most shops will provide at no cost to you. After gathering a few, make your decision based on all factors. Consider not only the estimates provided, but the professionalism of the employees, the reviews from online, and recommendations from trusted people. Once you choose your shop, the repairs are in their hands and you can rest easy.
Trust Zingani Collision to Repair your Damaged Vehicle
Zingani Collision has over 40 years of auto repair experience, and we'll work diligently to get your car back on the road as soon as possible. We work directly with insurance companies, provide reasonable payment plans, and offer a 5-year warranty on all repairs. Contact Zingani Collision today and we'll get to work providing you with a free estimate!