Delaware County, Pennsylvania saw literally hundreds of automobile accidents involving aggressive drivers, distracted drivers, and drunk drivers in 2015. According to the Pennsylvania Department of Transportation (PennDOT), there were 269 aggressive driver crashes, 640 distracted driver crashes, and 391 drunk driving crashes. A 2016 report by PennDOT revealed that almost 9 out of every 100 citizens in Delaware county was involved in a car accident during that year. And over the past five years, those numbers have been rising slowly, making the odds more likely that you may be involved in a car accident. In the unfortunate event that you are, you will need a reliable, experienced car accident repair shop.
Getting Estimates for Your Car Accident Repair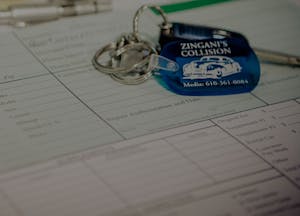 Your first step is to obtain an estimate of the cost involved in getting your vehicle repaired. Most of the time, a trained inspector will be sent out by the insurance company to either evaluate the car or to take it to a local auto body shop for evaluation of the damage. In some cases, the insurance company may insist that you take your vehicle to an approved shop to get an estimate – but first make sure that you are legally obligated to do so. Remember that while your insurance policy may stipulate that you have to get estimates done by a shop of their choice, you still have the right to choose where to send your car for repairs.
If you do have to take your vehicle for an estimate, you can either drive it there (assuming it is safe to drive on the road) or have it towed to the repair shop. Zingani Collision offers towing services to make the process easier for you.
Once the car arrives, the auto body shop will prepare an estimate for the insurance company. There is always the chance that the insurance company will disagree with the shop's estimate. When that happens, the shop should initiate communication with the insurance company to reach an agreement about repair costs.
What If My Car Is Totaled?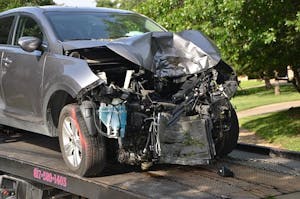 When the insurance company tells you that your vehicle is totaled, it means that it costs more to do the car accident repair than it would cost to replace it. It's hard to hear that the insurance company thinks your car is worth more in parts than as a whole car, but it can happen. If your car is totaled, you have two options: the first is to accept what the insurance company offers you for your vehicle and then sign it over to them, or you can accept the financial loss involved and keep the car. Keep in mind that if you keep the car, it will likely still need repairs before it is considered roadworthy by PennDOT.
How Do I Pay for Car Accident Repair Work?
First, let the insurance company and auto body repair shop reach an agreement on the cost of the car accident repair work. Once costs have been agreed upon, there are two ways to approach paying for the repairs:
Have the insurance company send a check directly to the auto body shop, or
Pay for the repairs yourself and have the insurance company reimburse you.
The first option is typically the easiest and most stress-free choice, since no out of pocket money is needed on your end. Note that if the accident was your fault and you only have liability coverage, then you will have to pay for all of the repairs yourself out-of-pocket. If it was your fault and you have collision (full) coverage, then you will need to pay the deductible and your insurance will handle the rest up to the agreed-upon estimate. If the accident was someone else's fault, their insurance will be responsible.
Rental Car Options During Car Accident Repair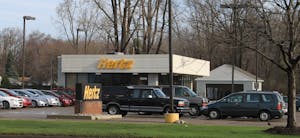 If you have to rent a car, the insurance company should reimburse you for the time it takes to make the repairs. Because the length of time you use the rental car is often an issue with the insurance company, it is wise to follow up with the auto body shop to make sure the repairs are completed in a timely manner so you get your own vehicle back as soon as possible. If your car is totaled, you may be able to rent a car for a short time (usually limited to two days) while you purchase another.
Media Auto Body Shop for Delaware County Car Accident Repair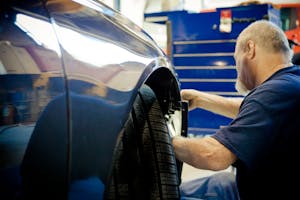 If you are involved in a car accident in Delaware County, then Zingani Collision should be the only call you need to make. We offer free estimates, work with all insurance companies, and provide towing services 24 hours/day. Most importantly, our highly skilled and trained technicians perform only the best work, and we are so convinced of the quality of our repairs that we offer a five-year warranty. Contact us today for a free estimate and let us restore your car to like-new condition!