Summer can be a particularly dangerous time to drive, and because of this many motorists find themselves in need of auto body repairs due to a crash. Statistics show that car accidents increase in the summer compared to previous months, and for a variety of reasons.
Summer Driving in PA Can Be Dangerous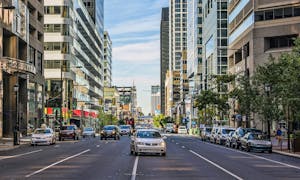 According to PennDot's 2016 Pennsylvania Crash Facts & Statistics Report, 31,306 accidents were reported in Pennsylvania during summer 2016. Sadly, 321 of those accidents included a fatality. The worst month for fatalities on the road was June, when more than 10% of all vehicular accidents resulted in at least 1 fatality.
It should be noted that these statistics do not include the large number of fender benders that cause significant damage to a vehicle, but end up not being reported.
Why Do More Car Accidents Happen in Summer?
It's extremely important that drivers understand the causes of summer car accidents in order to be well-equipped to avoid them. Here are some of the main reasons that summer driving in general-‑and June in particular–can be so dangerous.
1. More Drivers Are on the Road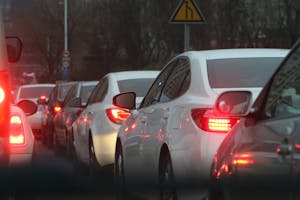 Summertime is vacation and travel time. People tend to take long road trips in the summer, including heading to the shore or the mountains for warm-weather getaways. Beautiful weather is an incentive to hit the road, and longer daylight hours are an additional incentive to stay there.
Simply put, more cars on the road means more congestion, and congestion leads to accidents.
2. More Inexperienced Teen Drivers Are on the Road
The risk of car accidents is higher among 16- to 19-year-olds than any other age group. Although they make up only 7% of the US population, they account for more than 11% of the economic loss from automobile accidents.
There are many reasons why teenage drivers are more likely to have accidents. Newly-licensed young people have ample free time to drive, especially during their summer vacation. They are not just commuting to work or school, but are out having fun. Compared to older, more adept drivers, their lack of experience hinders their ability to spot potentially dangerous driving situations the way experienced drivers can. This reduces their ability to avoid obstacles and therefore accidents.
3. Warm Weather Is Construction Season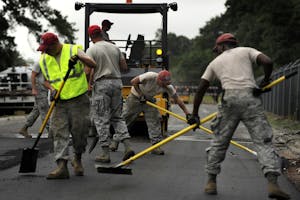 Road improvement projects are typically scheduled during summer months to take advantage of better weather and longer daylight hours. Active work zones often create congestion by reducing lanes of travel and decreasing speed limits. Both experience and inexperienced drivers who are not paying careful attention can easily fall victim to a construction zone crash.
4. Summertime is Party Time
Summer calls for frequent festivities and get togethers. Major summer holidays – Memorial Day, July 4th, and Labor Day – along with weekend barbecues and pool parties are abundant during warmer months. These celebrations tend to involve heavy drinking. Although it's widely understood that drinking and driving can have devastating repercussions, summer parties create strong potential for a rise in impaired driving.
5. Heat Puts Strain on Tires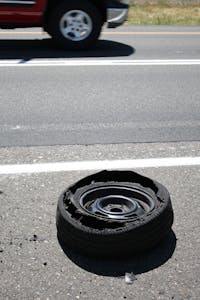 Mechanical reasons can also account for summer car accidents. Excessive heat from high black-top road temperatures increases the air pressure in tires. Heat also causes tires to dry out, making them more susceptible to deterioration. The increased pressure and tread wear struggle to hold up against destructive pot holes that linger long after winter has passed, often resulting in blowouts with potentially catastrophic consequences.
Common Auto Body Repairs After a Summertime Accident
Summer car accidents can cause serious damages that require immediate auto body repairs. In most states, including in Pennsylvania, cars with significant body damage will not pass inspection.
Here are some examples of common auto body repairs: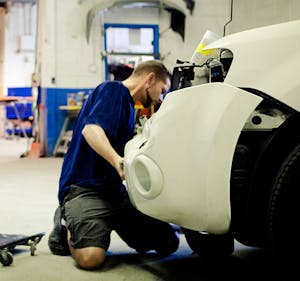 Body Damage
Especially in accident-prone areas, distracted, tired, or impaired drivers may not react to highway congestion in time. This leads to front-end and rear-end collisions, depending on which vehicle you're in.
Although many such accidents are purely cosmetic, the damage should always be promptly repaired. Even if personal pride isn't a factor, a damaged car often cannot operate at peak performance and may be unsafe.
Even small dents and scratches, though typically harmless to the overall functionality of a vehicle, can significantly reduce a car's value far beyond the cost of fixing the blemish.
Cracked Windshields
Particularly on long highway trips, cracked windshields are frequent. As Pennsylvania transitions from spring to summer, temperatures fluctuate greatly, causing windshields to quickly expand and contract. These cycles of rapid heating and cooling can even cause windshield glass to become more vulnerable to fractures from road debris like a pebble or other object thrown from a truck or other large vehicle.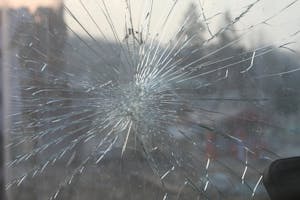 Although some small cracks can be chemically repaired, once one reaches a certain size, the entire windshield must be replaced. It's worth emphasizing that in Pennsylvania, a windshield with a serious crack will not pass inspection.
Your Go-To Collision Repair Shop for Summertime Auto Body Repairs
Our team at Zingani Collision are experts in auto body repairs, whether it's a little ding or a major wreck. We hope you have a safe and relaxing summer, but if an accident occurs, contact us and we'll take care of it for you. Our work is backed by a 5-year guarantee, so you can rest assured that your vehicle is being cared for by the best!