You're on the road, going about your normal routine, when out of nowhere you feel a bump from behind. You pull over and realize that your car has sustained some minor visible damage. In the scheme of things, a fender bender doesn't feel like a major issue, so when you assess the damage it's easy to think that it could have been so much worse and move on.
At Zingani Collision, we've evaluated too many cars that have been in fender benders to dismiss them as no big deal. We always advise our customers to let us examine their vehicles after a fender bender — and they're often surprised at what we find. Catching these issues early, many of which can only be found by a skilled professional, can save you money and headaches down the line when the initial minor damage progresses to a full-blown problem.
Damage Resulting from a Fender Bender
Believe it or not, many of the following damages can be the result of a minor fender bender accident.
Alignment Issues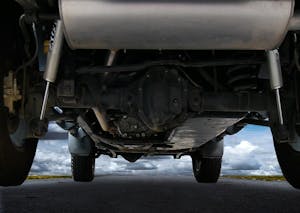 When a car is properly aligned, it rides smoothly and wears evenly on the tires. Even a minor accident can throw off the car's alignment, however, causing it to drift in one direction when you're driving straight and potentially causing damage to tires.
Left unbalanced, a misaligned vehicle can cause tires to wear out and need replacement. The can even cause a blowout when you least expect it, which can be extremely dangerous. Do not underestimate the damage that can be caused by a misaligned car or truck.
Transmission Problems After a Fender Bender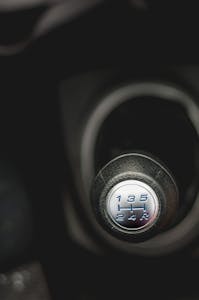 All-wheel or rear-wheel drive vehicles are particularly susceptible to transmission damage, even in a minor accident. Signs of a damaged transmission include slow acceleration and noisy, clunking sounds when the car shifts gears. When such damage goes unrepaired, this can actually lead to metal pieces breaking off of the gears, traveling into the cooling system, and possibly causing irreparable damage.
A damaged transmission must be addressed as soon as possible after the incident, as damage will compound over time and can become extremely costly.
Electrical System Failure
The functions of your car that are controlled by the electrical system — such as power windows, power locks, the anti-theft system, and others — may be easily damaged in a fender bender. A battery connector could also be affected, causing decreased battery life or unpredictable behavior of the electrical components.
Engine Performance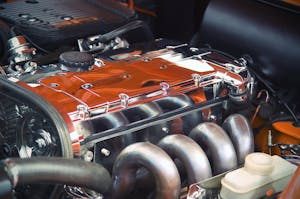 Modern car engines are complex and delicate, and any number of components can be disrupted even by a minor crash. If the check engine light comes on following a fender bender, it is imperative that you take your car to a mechanic. Your insurance company likely will not cover damage that has worsened by your failure to have it repaired promptly.
Bent Frame After a Minor Accident
Any accident can cause invisible damage to your car's frame, damage that only your mechanic can assess. Even slight damage to the frame can impede the proper functioning and deployment of your airbag in a crash. A crooked frame can also prevent your car from absorbing impact in a more serious accident that you may be involved in down the line.
Exhaust Issues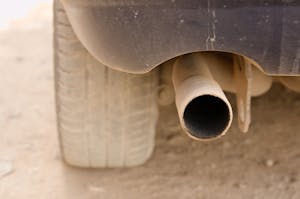 A common problem after an impact from the rear — even a small one — is damage to the exhaust pipe. If the pipe becomes misshapen or kinked and the car's ability to remove toxic fumes is impeded, a number of issues can arise: reduced fuel economy, poisonous fumes entering the cabin of the car, or it may even cause a fire.
Suspension/Steering Issues
Just as hitting a pothole can throw your suspension off, so can the impact of a fender bender. Unlike most of the issues above, you will probably notice right away if your steering is off, as you will need to compensate for the imbalance in the way that you turn and hold the steering wheel.
Rust from Scratches and Dents
Some car owners may be tempted to leave a minor scratch from a fender bender because it's "only cosmetic." Unfortunately, that is a choice that could come back to haunt you. Humidity, water, and salt will slowly cause scratches and dents to rust. Rust spots can travel under the paint, which can eventually eat holes into the body panels and fasteners. It is best to treat dents and scratches as soon as they are sustained in order to preserve the resale value of your vehicle — as well as your pride.
Trusted Auto Body Repair Shop in Aston, PA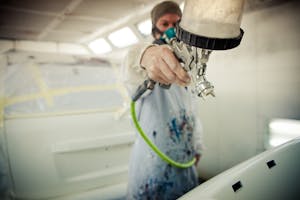 Your car is one of your biggest financial investments — as well as something you depend on every day. After a minor accident, it may be tempting to just move on and hope for the best, but in our experience, you may regret that decision over time.
Our Aston, PA location serves car owners from all over Delaware County. Our customers have known and trusted us for 40 years because of our commitment to quality, service, and convenience. Our repair work comes with a five-year warranty, so you can have confidence that you will get what you pay for.
Zingani Collision is your one-stop collision repair shop for all of your car's needs. We provide 24-hour towing, reliable auto body repair, and we always negotiate with insurance companies to give you a hassle-free repair experience. Our mission is to return your car to you in the same condition it was in before the accident — or even better. We believe that our dedication to excellence is why our customers come back to us year after year. Contact us today for more information.