When your vehicle breaks down, it is important to know what steps to take to get off the road safely and how to get your car to the shop for repairs. Here are some driver safety tips and guidelines from AAA for the most secure, hassle-free way to deal with an unexpected breakdown.
Preventative Maintenance for Your Car
One of the best ways to decrease your chances of a breakdown on the road is with regular preventative maintenance. Maintenance tasks such as checking tire pressure, oil changes, and verifying fluid levels may seem insignificant but go far in keeping your vehicle in top condition. When you use a reputable auto repair shop, you will significantly reduce the probability of being stranded by the side of the road and dealing with a breakdown.
Prepare for Your Trip
Before you take off, make sure you have your route carefully planned and are aware of the weather conditions that are ahead of you. Also, note the location of gas stations along the way. Once everyone is in the car, make sure they have their seat belts fastened and are ready to go before you begin moving.
Remember to minimize distractions, and as the driver you have the right to make the rules about the activities you find distracting. If you are using a GPS, enter your destination before the car is moving. Do not engage in texting or other activities with your phone while you are driving – this is one of the most important driver safety tips.
Driver Safety Tips When Your Car Breaks Down on the Road
Not only should you be prepared for the trip itself, but you should have a plan if and when something goes wrong. This prevents panic, keeps you and your passengers safer, and makes it much easier to get your vehicle to a trusted shop for repairs.
Getting to Safety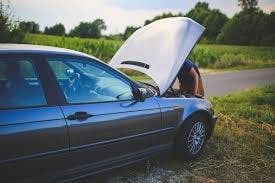 At the first sign of problems, follow these driver safety tips:
Gradually slow your car down and make your way out of traffic.
Turn on your emergency blinkers so that others will be aware that something is wrong with your car.
Do not hit your brakes suddenly or fail to signal if you must change lanes.
Come to a complete stop at the right side of the road if you are on the highway, or in a well-lit parking lot if one is available.
If you are stopped on the right shoulder, turn your tires to the right so if you are struck from behind your vehicle will not be propelled into traffic.
If you were forced to stop near moving traffic, make sure you are in a place where other vehicles can easily see you. You do not want to add a collision to an already unfortunate situation. Again, turn on your emergency flashers and put your hood up as a signal to other motorists approaching your vehicle. If it is nighttime, it is a good idea to turn on the dome lights in your vehicle to make it easier to spot.
Evaluate What Went Wrong
Once you have moved to safety, evaluate what went wrong with your car, such as loss of power, indicator lights, the presence of smoke, or any unusual sounds. Try to remember what you were doing when the problem began. Your repair shop will need this information, and it can save the technicians considerable time in diagnosing the problem. Be as specific as possible regarding the symptoms, and even take a moment to write the items down on a slip of paper.
Note Your Location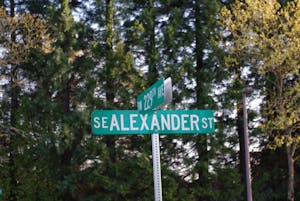 Pay close attention to where you have stopped. This includes street or highway names, as well as cross streets and nearby exits. Also helpful are the names (and addresses, if possible) of any nearby businesses, restaurants or gas stations. This is the type of information that will enable the tow truck driver to find you more easily.
Driver Safety Tips – Call for Help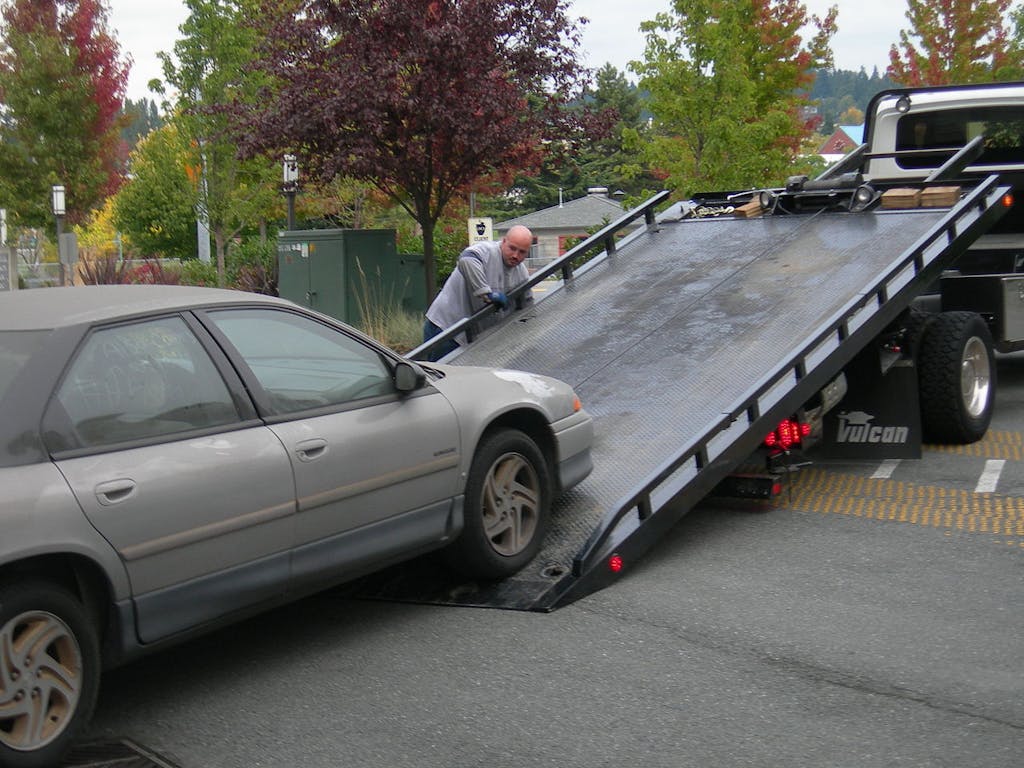 Now that you have noted what went wrong and where you are, it's time to call a tow service or emergency assistance. The dispatcher will need to know the make, model, and year of your car, along with your location. You will also need to provide information about where you want your vehicle taken.
There are disreputable tow truck companies that drive around looking for distressed motorists. Do not accept a tow from a company that you do not call. Choose your own tow truck company and wait in your car until one of their trucks arrives. For your own safety, stay inside your vehicle, keeping the doors locked and the windows up. If you need to talk to someone, just lower the window slightly.
Note that if you do not have access to a phone, you can hang a white piece of cloth or paper out the window to signal the need for help to any highway patrol officers that drive by. They will stop and help you get the assistance you need.
Zingani Collision – An Auto Body Shop Ready to Help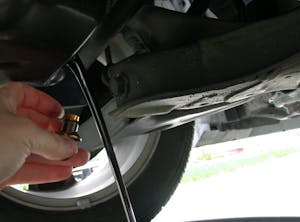 When you have trouble on the road, be sure to follow these important driver safety tips. If your car does breakdown, make Zingani Collision your first and last call. We offer a fast, reliable 24-hour towing service that can bring your vehicle directly to our shop for repairs. Once there, your car will be thoroughly examined and diagnosed, and you will be provided with a summary of our findings along with the estimate for repairs. When we have your ok, we will begin the repair process and get your vehicle back on the road as quickly as possible. Our customers have trusted us for over 40 years. You should, too!