When you've been in an accident and discover that there is a dispute between your insurance company and the collision repair shop, there is no need to panic. As an informed consumer, it is important that you understand what the most common disputes involve and how they can affect you and your vehicle. Let's look at the top five most common disputes between collision repair shops and insurance companies, then discuss ways to minimize the chances of these disputes arising.
Errors with Estimates from Collision Repair Shops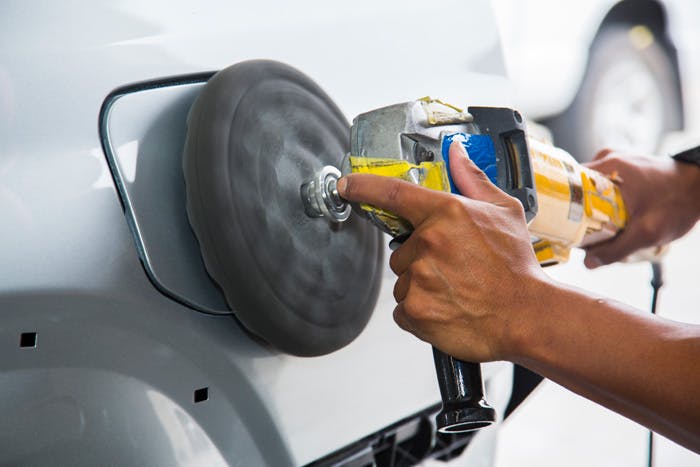 Quite a few disputes are simply over errors (sometimes intentional, usually unintentional) in the collision repair estimate. These errors can include anything from failing to include a cost for something that obviously needs repair to including a repair cost for a part that isn't damaged. For these reasons it is important to get a detailed, itemized list of the required repairs from the collision repair shops. The more detail provided in the estimate, the better the chances of a timely agreement between the insurance company and the auto body shop.
Disputes About Repairing or Replacing Auto Parts
Many disputes arise over whether certain parts, such as body panels or fenders, should be repaired or just completely replaced. The body shop may be confident that a part should be replaced, while the insurance company prefers having the part repaired in hopes that the repair cost will be less expensive than the replacement cost.
If you become concerned about parts being repaired instead of replaced, just keep in mind that it is in the insurance company's best interest to only put safe cars back on the road.
What Type of Replacement Parts Should Be Used?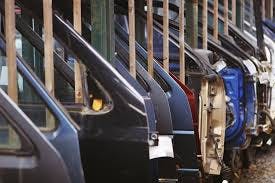 Another common issue between collision repair shops and insurance companies involves the type of replacement parts used for the repair. There are after-market replacement parts that are less expensive than purchasing a replacement from the original equipment manufacturer (OEM), as well as repaired or rebuilt parts that might serve just as well as a new part. Rebuilt parts may come with a warranty that covers the cost of replacing the part but not the labor needed to install it.
Some insurance companies may even justify the use of salvage parts, which are parts that have been taken from other vehicles and have not been rebuilt or altered in any way. Fortunately, there are reputable insurance companies; some even include a clause their policies that guarantees the use of OEM parts. A good auto body repair shop will be willing to help negotiate with the insurance company if you have concerns about this, but it is a good idea to review your policy to ensure that you have suitable coverage.
Labor Rate Disputes
Sometimes collision repair shops and insurance companies have different opinions about the labor rates for the technicians and mechanics performing the repairs. Most insurance companies have a specific range that a labor rate must fall within for repairs to be approved. These rates usually vary by geographical region and can be negotiated between insurance companies and collision repair shops.
Disputes Over the Time to Make the Repairs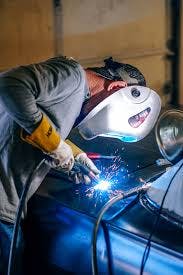 Another extremely common dispute between insurance companies and repair shops involves the length of time the repairs should take. This type of dispute could involve how many days it takes for the repair to be completed, which affects the number of days the insurance company needs to provide a rental car. It may also involve the number of hours a particular repair will require, which affects the cost of skilled labor. Again, the time it takes to finish the repairs should be negotiable between collision repair shops and the insurance companies.
Minimizing Disputes between Insurance Companies and Repair Shops
One of the best ways to minimize disputes is to obtain detailed estimates from at least three repair shops. Estimates should include a list of all repairs that needs to be performed, the cost of any parts to be replaced, and the labor costs involved. An estimate should also be signed by a representative of the body shop.
Another way to minimize disagreements is to choose a collision repair shop that has a good working relationship with your insurance company. Some auto body shops will also handle any necessary negotiations, minimizing the hassle and headaches for you. Some collision repair shops are highly experienced in handling disputes and can expedite the process significantly.
You'll find that there are some body shops that your insurance company prefers – and experts say this can be a double-edged sword. These shops may be preferred because they easily agree to do what the insurance company wants. You need a shop that has a healthy relationship with insurance adjusters and is dedicated to working in your best interest.
Zingani Collision Works with All Insurance Companies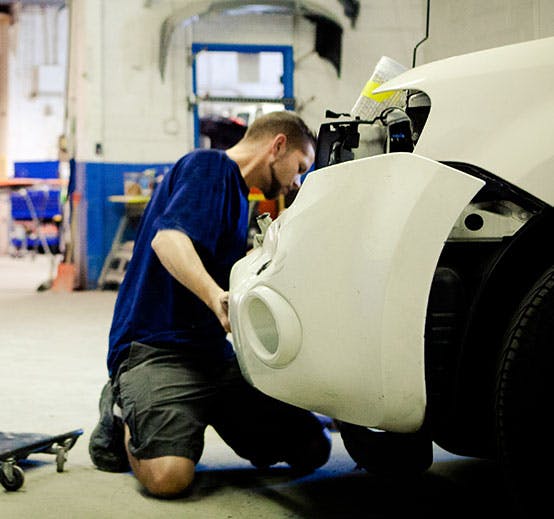 If you've been in an accident, call Zingani Collision. We can tow your car and provide you with a free estimate of the necessary repairs. In addition, we have forty years of auto body repair experience, work with all insurance companies, and will handle any disputes with your best interest in mind. At Zingani, we are so confident in the quality of our work that repairs come with a 5-year warranty. Don't leave the safety and performance of your car repair to chance – call us today.