Car accidents are a huge stress that most drivers will encounter at some point in their lives. Whether it be a small fender bender or a massive wreck, the damages your vehicle sustains should be addressed immediately. You might be tempted to settle for just any repair shop so you can get your car back quickly, but not doing your research may give you more trouble than you started with. Choosing an auto body repair shop that will fix your car thoroughly and in a timely manner involves important steps to ensure you'll be getting the best service possible.
First Steps of Choosing an Auto Body Repair Shop
Start soon – It's crucial to have your car repaired as soon as possible in order to prevent damages from worsening, so begin your process of choosing an auto body repair shop as quickly as possible after a collision. Also, if you give yourself enough time to research and evaluate your options, you're far less likely to choose a subpar shop out of desperation. If possible, it's a good idea to research auto body shops before you even need one in order to save some time after a potential accident.
Find recommendations – Speak to people you trust and see if they have suggestions for you. Ask your friends and family about the great, good, and bad experiences they've had with repair shops and take those into consideration as you begin your research.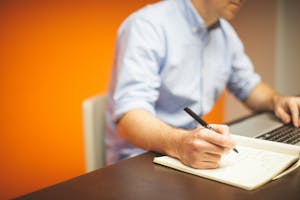 Check online – Browse the internet to gather options. Check out reviews via sites like Yelp and Google and take note of the well-reviewed shops. Read through testimonials from previous clients and see which shops seem to be good choices.
Find established businesses – A shop with little experience may offer a dirt-cheap price, but their work is likely not up to par. Well-established businesses with several years of experience tend to be a safer bet when choosing an auto body repair shop. Check shops' websites to see how long they've been around and take note of the places with the most time under their belts.
Get multiple quotes – After doing your research, it's best to get estimates from a few different shops. It's not necessarily best to choose the lowest offer, nor the highest offer. Take the prices into consideration in addition to the research you've previously done. Ask the managers several questions in order to further inform your decision.
Good Questions to Ask an Auto Body Repair Shop
There are several questions you should ask before choosing an auto body repair shop. The following ten questions will help gauge whether or not you should give a shop your business or steer clear.
Can you provide a written estimate?
A written estimate will allow you to compare quotes from other shops and have a solid idea of what services your car requires. Ask if the shop will provide a free estimate.
What is the payment process?
Some shops may help you structure a payment plan if you can't pay your insurance company's deductible. Make sure you get their payment process in writing to avoid disputes later on.
Will you work with my insurance company to agree on repairs and costs?
If a shop will negotiate costs with your insurance company directly, it can save you the headache of having to do it yourself.
Do you regularly do the repairs my car requires?
A seasoned shop will have vast experience with several different collision repairs.
Do you often work on my make and model?
Similar to the repairs, they should be able to confirm their experience with your make and model to ensure you'll receive high-quality service.
Can you explain the repairs I need in terms I understand?
A shop should speak to you about your vehicle in a way you understand you so can have a better grasp of what they'll be doing for your car.
A warranty on repairs will give you peace of mind knowing you can have your vehicle repairs revisited if they weren't to your satisfaction.
Will your repair void my current warranty?
Make sure the repair process does not void your current warranty. Have your warranty terms on hand to discuss with the shop.
Do your technicians have proper licensure and certifications?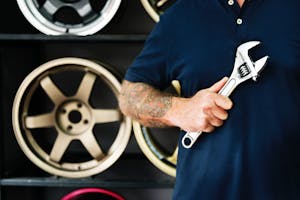 Obviously, you want well-trained people working on your car, so get proof from the shop that their technicians are properly certified and licensed to perform your repairs.
Can you provide references?
Ask for a few previous clients' contact info and reach out to them to discuss their experience with the shop.
Things to Consider While at an Auto Body Repair Shop
When you're at an auto body repair shop, observe your surroundings and take note of a few different factors when speaking with the technicians.
Appearance – Visually scan the establishment. Is it clean, organized, and well-kept? If a business takes proper care of their workspace, they are more likely to do the same with your vehicle.
Demeanor of the staff – Do you enjoy your interactions with the technicians? A professional shop will be kind and courteous and speak to you with respect.
Payments – If a shop asks for a full payment upfront, steer clear of that business. A professional shop will have you pay after they perform quality work that you can inspect. Get a written agreement that outlines how the payment process will work and keep it on hand in case you need it.
When the Repairs Are Finished
Take these last steps to complete your collision repair process.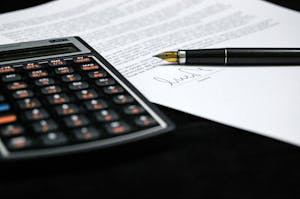 Summary and warranty – Request a written summary of the repairs performed and store it for safe keeping in case you need to return to claim the warranty on the service. Also, keep the warranty agreement on hand and make sure you review it with the shop so you fully understand the terms.
Rate and review – Share your own experience online in order to help others seeking an auto body repair shop. Explain all parts of your experience with the shop – good and bad – to not only help future clients but to provide helpful feedback to the business.
Do You Need an Auto Body Repair Shop?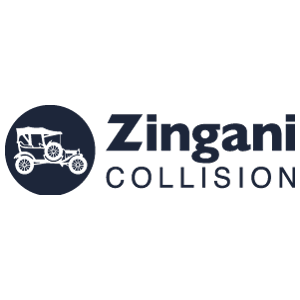 If your car has been damaged in an accident, consider bringing it to Zingani Collision for repairs. We've been in the business for 20 years and we have a solid track record of repairing our clients' vehicles and getting them back on the road as quickly as possible. We'll provide a free estimate as well as work directly with your insurance company, so you don't have to negotiate with them. Our repairs are backed by a 5-year warranty and we guarantee you'll be satisfied with the results. Contact us today so we can begin getting your car back to peak performance!