Selling a car is not unlike selling a house – investing a little bit of money into improving its condition before you list it for sale will pay off several times over. Part of this is simply cosmetic. If potential buyers have a poor first impression, it reflects badly on the condition of the more important parts of the car, like the engine or the transmission. Most buyers will want to be able to drive off in their new car and be assured that they won't have any hassles, and few will be looking forward to putting more money into it than they've already spent. Make life as easy as possible by taking care of any obvious car repairs for them.
Your car isn't new, so you don't need to present it in perfect condition. There are certain things, however, that will inspire confidence in potential buyers and certain things that will send them running for the hills. Follow our advice on the problem areas that should be addressed before putting your car up for sale to get the best price possible.
Car Repairs to Make Before You Sell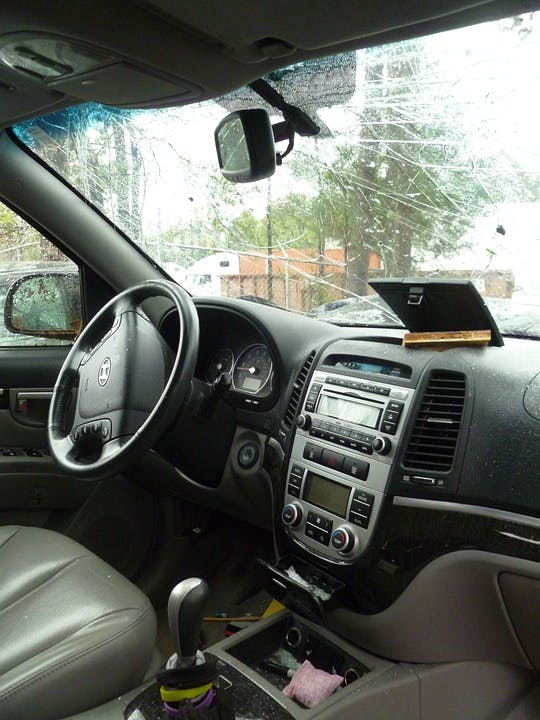 Windshield and Windows – It's a good idea to fix scratched, chipped or cracked windshields and windows. If the power windows don't work, have them repaired as well. Don't put the burden of making minor repairs on the new owner, unless you want to accept far less for the car than it's worth.
Cosmetic Imperfections — Your car's body should look flawless before you list it for sale. Don't take matters into your own hands here — your buyer's first impression will be among the most important factors in whether he or she will ultimately buy your vehicle. Have your auto body repair shop take care of any dents and scratches that could create the impression that your car has not been well maintained. A paint job could make your car look brand new. Make sure to also replace broken headlights.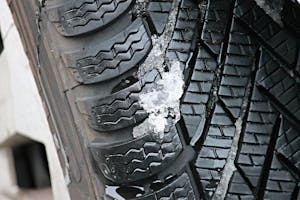 Tires — Balding or worn tires can make even a nice used car appear shabby and unsafe to drive. Don't put a new owner in the position of spending hundreds of dollars on new tires right off the bat — replace them yourself, and price the vehicle accordingly.
Brakes — Squeaky or grinding brakes must be replaced before you try to sell your car. You don't want to drive in a car with unsafe brakes, right? Neither does your buyer!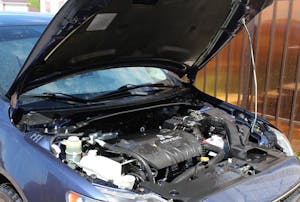 Engine Maintenance — If your engine compartment is too dirty to read the levels of the various fluids housed there, it should be wiped down. Have your repair shop check the engine hoses and wires, and replace any that are torn or cracked. If the air filter is dirty, have that replaced as well.
Replace Spark Plugs — A potential buyer will likely notice the symptoms of aging spark plugs during the test drive. If the engine idles unevenly or noisily, is jumpy, or seems to accelerate slowly, the spark plugs may need to be changed, which is an easy and relatively inexpensive as far as car repairs are concerned.
Important Steps to Take Other Than Car Repairs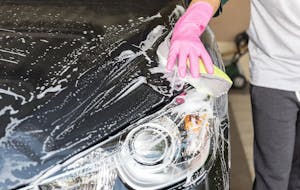 Remember that potential buyers don't just make an intellectual decision when they purchase a car, they make an emotional decision as well. There are a few things that you can take care of for your buyer that may not add value to the car but will make it seem more valuable, which can be just as important. Here are a few inexpensive and easy things you can do that may make the difference between "I'm not sure" and "I'll take it!":
Get the oil changed — A recent oil change shows your buyer that you are the type of person who cares about regular maintenance, which implies that you've been proactive about taking care of the vehicle while you've owned it.
Deep clean the interior — If you don't want to pay to get your car detailed, this is something you can do yourself. Remove all of the rugs, scrub the grime out of the cup holders, and use a specialty fabric cleaner on the seats. Don't just cover up bad smells with an air freshener, clean it until it smells good on its own!
Get new inspection tags — A recent inspection shows your potential buyer that the car is roadworthy and has no immediate issues that need to be fixed. The cost of an inspection is a small price to pay when your buyer's peace of mind is at stake.
Bring Your Car to an Experienced Auto Body Repair Shop Before You Sell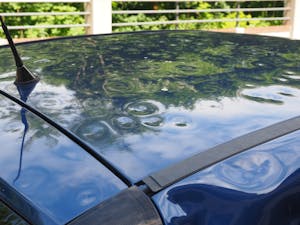 At Zingani Collision, we've been in the collision repair business for more than four decades, and we know how to get the highest price for a used car. Let us do a quick analysis of your vehicle — we'll give you an honest opinion of which car repairs are worth spending some money on and how much return you're likely to get in terms of a higher sale price. We'll also let you know which issues don't require immediate attention.
Zingani Collision can make any of the car repairs and fixes quickly and cost effectively, helping you to sell your car as soon as possible. Call us today for more information!