A minor car accident can seem like anything but. At least you weren't seriously injured, and if you are able to get into your car and drive away afterwards, you're probably feeling relieved that it wasn't any worse. However, you still need to deal with the damage sustained to your vehicle, which will be an inconvenience at best. Once your car has been evaluated and the insurance company has agreed to compensate you for the repairs, you'll just need to spend a few days without the car while it's getting fixed. However, once you've got that check in your hand, it can be tempting to think of all the other things you could do with the extra money. Can you keep the car accident insurance money — or is that fraud? And if you CAN keep it, SHOULD you?
CAN I Keep the Money?
Whether or not you can legally keep the insurance payout that you've received when your car is damaged in an accident depends on one thing: whether or not you own the car outright.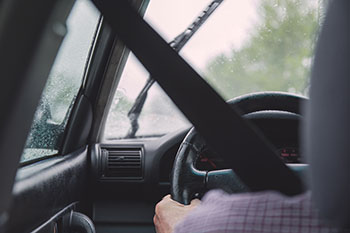 It is NOT fraud if you own your car outright and opt to keep the car accident insurance money instead of using it to make repairs on the car. Since it is your asset, no one other than you will suffer the consequences if the damage worsens and becomes more expensive to repair down the line or if it ends up effecting on other parts of the vehicle. However, if you don't make the recommended repairs and you make another claim in the future on the same damage as if it were new, that would be a fraudulent claim.
On the other hand, if you have a car loan or a lease, you MUST use the car accident insurance money to make the necessary repairs to your car after an accident. The lien holder, of course, has a stake in maintaining their asset in the best possible condition. In fact, the check from your insurance company will most likely be made out to both you and your lien holder, and you will probably need to submit photos or other evidence to the lien holder to prove that the repairs have been made. Forging the lien holder's signature in order to cash the check without their knowledge could be considered fraud and should not be done under any circumstances.
SHOULD I Keep the Car Accident Insurance Money?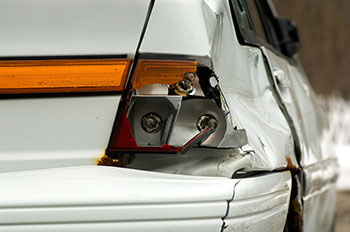 In most cases, the sensible choice is to use the car accident insurance money you've received from your insurance company to repair your vehicle. You just cannot put a price on your safety and the safety of your passengers. The luxury of having a little extra cash does not outweigh the risk of driving around in a damaged car, anxiously waiting for the moment when you will have no choice but to repair it — or worse, when the damage leads to a more serious accident than the one that originally caused the problem.
If you happen to be a mechanic or otherwise are an expert in repairing cars, then you may have a good reason to pocket the money and make the repairs yourself. However, it goes without saying that you must really know what you are doing if you decide to go this route; tinkering around under the hood in the garage when you were a teenager does not qualify you to repair a car!
Here's another potential pitfall to not repairing the damage now: If you are in an accident in the future that re-damages a part of the vehicle that you opted not to fix, the insurance company is going to take a very close look at the situation. From their perspective, there is nothing stopping you from claiming that you've been involved in another accident just to get an additional payout. You may be setting yourself up for a major headache in the future if you happen to get into another accident that involves a part of the car that is already damaged.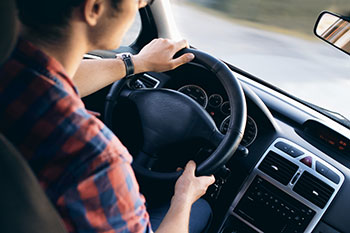 If you do have a lien on your vehicle and it's close to being paid off, your insurance company may allow you to forego the repair work and use the payout to finish paying off the loan. You may still run into the problem discussed above if you are involved in another accident that affects any of the parts of your car that were damaged in the previous accident but have not been repaired.
An Auto Body Repair Shop that Helps Protect Your Investment After an Accident
While there may be a handful of situations where it makes sense to cash out on your insurance company's payment after a crash, in the overwhelming majority of cases, it is not advisable. You and your family probably depend on your car on a daily basis, and it could be one of the biggest regrets of your life if someone gets injured because you decided to try to save a few dollars.
Even damage that seems negligible, like a dent or a small crack in the windshield, will get worse over time and could create further damage which will certainly not be covered by your insurance. Using your insurance payout for its intended purpose will almost always save you money down the line.
Zingani Collision has been serving the residents of Delaware County and beyond for over forty years. Our customers come back to us over and over again because our trustworthiness and professionalism are unparalleled in the Philadelphia area. All of our work is guaranteed for five years, so if you've been involved in an accident, we make it absolutely risk free to do business with us. Call us and find out why our customers come back to Zingani year after year — sometimes even decade after decade!