Whether you're driving kids to or from school, on your way to an important meeting, stuck in traffic after a particularly long day, or heading out for a well-deserved long weekend away, there's no good time to experience car trouble. It will always happen when you least expect it, and it almost certainly will create a headache for you and your family. That's why it's essential to have the best towing company – one that is reputable, honest, and reliable – already on speed dial the next time you find yourself broken down on the side of the road or in a car accident.
Taking the time now to research who the best towing company is for you, will save you many times over in frustration, money, and wasted time.
Prepare Ahead of Time In Case of a Car Accident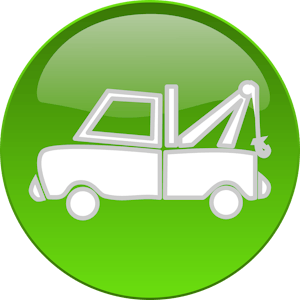 Remember the old adage that "An ounce of prevention is worth a pound of cure"? Although you may not be able to completely eliminate the need to call a towing company once in a while, you can prevent overpaying, unnecessary waiting, and even damage to your vehicle by doing a little bit of legwork ahead of time.
It is likely that the vast majority of the driving you do on a daily basis happens within a 50-mile radius of your home. Locating a reliable local towing company, therefore, will serve you well in most of the cases when you will require a tow.
Do Your Research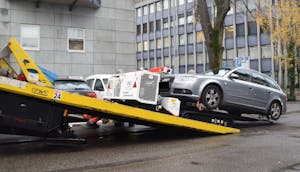 A word of mouth recommendation is always a great way to find a reliable towing company. If friends or family have used a service that they were happy with, there's a good chance that the company is ethical and has high standards. The trouble is, you may not know anyone who's actually had a good experience with a towing company! In that case, you will need to do extra research on your own to find the best towing company.
Online reviews are a great place to start. Sources like Yelp can give you objective feedback from other consumers. Check the Facebook page for the towing company for reviews as well. The company's Better Business Bureau (BBB) rating or other accreditation can give more valuable insight into the quality of their services.
You can also call your insurance company and use them as a resource. Find out who they recommend for tow truck services.
Vetting Tow Truck Companies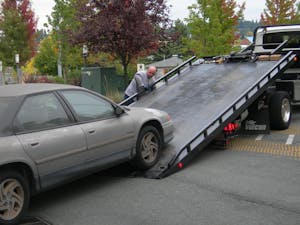 When you call a local tow truck company that you've never worked with before, it is very important to find out the flat rate before you agree to use their services. Ask about any additional fees that you may incur; you may even wish to have them send you an email stating that the price quoted is indeed a flat rate to pick up from your location and deliver to your chosen shop. The following questions are important as well:
Do you accept my insurance?
Can I pay with a credit card?
Do you provide any roadside assistance?
What is the maximum time it will take for you to arrive?
Can you let me know when your driver is 10 minutes away?
Once you've found the right company, make sure to inform other drivers in your family to use the same towing company, and keep their number in the glove box or even taped to the underside of the driver's side sun visor for easy access.
Keep a cellphone charger in your car at all times, and make a habit of connecting to your phone as soon as you get in the car. If you do break down, you're going to need your phone — not only to be able to contact your towing company, but to be able to receive calls in case the tow truck is having trouble finding you. You may also need it as a light source if it's dark when you break down. There is nothing worse than experiencing car trouble in the middle of nowhere only to pull out your phone and find that there is almost no charge left.
Unacceptable Practices by Tow Truck Companies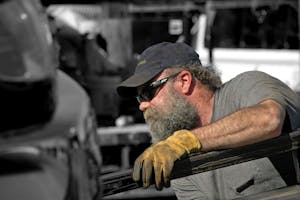 Not all towing companies are created equally. Some of the most common complaints against disreputable towing companies include the following:
The charge for towing was higher than quoted
The tow truck left you waiting longer than they originally stated
The driver was unprofessional
The tow truck itself was in disrepair
The driver mistreated your vehicle
Doing your research in advance of an accident or break down will help you to avoid or eliminate these potential issues.
Rely on the Best Towing Company in Delaware County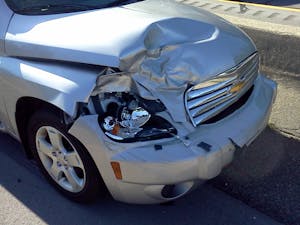 Even when your car lets you down, you can rely on Zingani Collision's superior towing services. When you experience trouble on the road, Zingani should be your one and only call.
Our reputation and reliability for our body work extends to our towing services as well. We are available 24 hours a day, 7 days a week. Our drivers are professional and will be dispatched to you as soon as we receive your call. We will even pick you up if you're out of state. Call us at (610) 361-0084 when trouble strikes and you need a tow!