After a collision, one of the first things on your mind is the cost of the repairs. You might be worried about dealing with the insurance company and how much you'll have to pay out of pocket. This could even lead you to consider forgoing repairs or attempting to do them yourself. The best choice is to take your vehicle to a reputable collision shop in order to get a full inspection and an auto body repair estimate. The following discusses how shops examine a car to prepare an estimate and steps you should take towards choosing the best shop.
Inspecting a Vehicle for an Auto Body Repair Estimate
After an accident, you might think you can tell what the damage is just by looking over the car from the outside. But auto body shops have a thorough process that they conduct in order to spot all damage, inside and out, cosmetic and structural.
External Inspection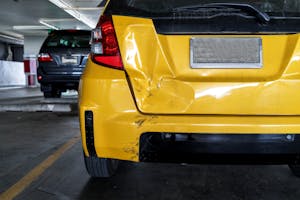 The technicians will first perform an external inspection in order to make note of dents, damaged panels, windows, the windshield, and all aspects of the body of the car. Common external damage include repainting, bumper cracks, hood dents, dented side panels, and busted head or taillights. After examining the external problems, the technicians will look closer at how the collision affected the more inner and structural workings of the car.
Internal Inspection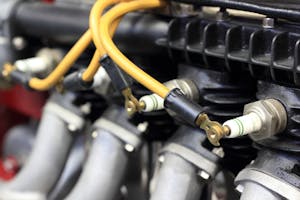 Damages to the outside of a car can cause even bigger issues with the internal parts. A collision shop runs tests in order to see if the electrical components are damaged, if the frame is off, or if the steering is faulty. Some repair shops can scan cars from the outside in order to spot internal damage without taking the car apart.
Estimation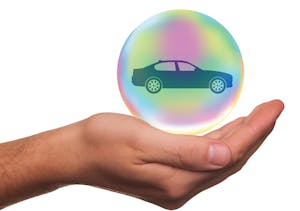 Once the inspection is complete, the shop will relay the estimated price of the repairs to the vehicle owner and their insurance company. Zingani Collision works directly with insurance companies to ensure we provide the best quality repair to the client. If the estimated cost of repairs is too high for the vehicle owner to justify, or the car is beyond repair, then the owner can make the decision of how to proceed. If the vehicle owner approves of the cost, the parts needed are ordered and the repair process begins.
How to Choose an Auto Body Repair Shop
Choosing the right collision shop for your repairs is an important process. Instead of searching the web for online estimator tools, trust reputable shops to provide you with more accurate firsthand estimates.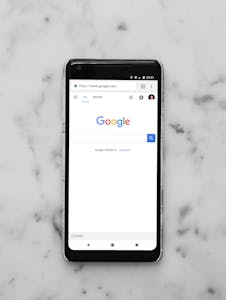 Research
First, research shops in your area and read their online reviews. Most repair shops will provide testimonials on their website, and you should also read feedback from Yelp, Google, and other platforms. Look up ratings with the Better Business Bureau in order to check for shady practices. Lastly, ask for recommendations from you family, friends, or colleagues, and take note of the experiences they have had with different businesses.
Multiple Estimates
Once you've chosen a couple of shops, you need to get estimates. An auto body repair estimate should always be free and expect it to take around half an hour. Typically you can either wait at the location for them to complete the estimate, or you can drop the vehicle off for inspection. Having multiple estimates will give you a better idea of what you should pay for the repairs and provide you with options.
Choose a Shop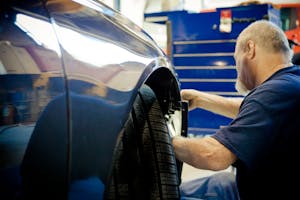 In order to choose a shop to perform your repairs, take multiple factors into account. You shouldn't simply choose the cheapest option to save a buck, nor should you choose the most expensive because you assume that's the best. Ask the shops about their certifications and take note of the technicians' demeanors and professionalism. Choose the shop that provides a fair price and has a proven track record as trustworthy.
Don't Do-It-Yourself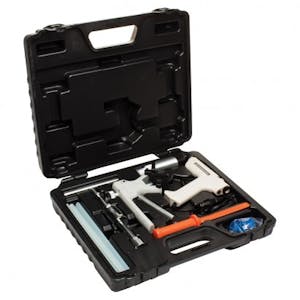 DIY repairs are never a good idea for vehicles. Without extensive training, proper certification, and access to the correct parts, you're likely to either incorrectly fix the damages, miss crucial damage that's invisible to an untrained eye, cause further damage to your vehicle, or potentially harm yourself. Cars are complex machines and are hazardous to work on without experience.
It's best to invest your money in professional repairs to ensure your car lasts longer and drives safer. You could end up shelling out even more money in the long run to fix exacerbated damages. The cost of repairs takes into account the skilled labor and quality parts that reputable auto body repair shops provide.
Get an Auto Body Repair Estimate at Zingani Collision
If you're in need of an auto body repair estimate, consider Zingani Collision. We've served Delaware County for over 20 years and have extensive experience with a variety of makes and models. Zingani provides a 5-year warranty on all repairs and works directly with your insurance company to take the stress off your shoulders. If you're worried about your repair costs, Zingani will work with you on a payment plan that fits your finances. We also have a 24/7 towing service you can contact to safely get your car off the road. Contact Zingani collision today and we'll get your vehicle back on the road.